About
Flysimware specializes in making tools, missions, trains, aircraft and helicopters for Flight Simulator 9, Flight Simulator X, P3D and Microsoft Train Simulator. We strive to give you the highest quality since 2008.
Services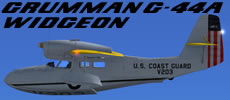 Flysimware currently produces high quality vintage and modern aircraft for Microsoft Flight Simulator X and Prepar3D.
-FSX Products in Development-
Having issues with our installer or products? Click the Help Page for a solution.
Our installers now work for the new FSX Steam Edition and all P3D versions. More info here. Help Page
Update information located on each product page.

FLY THE VINTAGE SKIES
News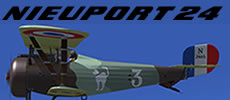 New review available for the Grumman G-44A Widgeon. More Info
Flysimware's Learjet 35A updated. Version 2.6 JULY 18, 2016 More Info
Flysimware's MU-2B-60 updated. Version 2.2 JUNE 23, 2016 More Info
New lear 35 Immersion add on available More Info
Grumman G-44A Wigeon available More Info
The GNS530 coding updated APRIL 9, 2106. Check product page for more info..
Flysimware's Bell 47 updated. Version 2.2 MARCH 4, 201 More Info
6 new paint themes for the Bell 47 on our repaint page.