DESCRIPTION
GENERAL INFORMATION
The C441 Conquest ll was the first turboprop and filled the gap between their jets and piston engine aircraft. Developed in 1974 and delivered in 1977. Pressurized, 8-9 passenger turbine is a development of the C404. The gear has tricycle landing gear system and the engines are powered by two Garrett TPE331 turboprops two four bladed McCauley or Hartzell propellers. The majority of 441's have been upgraded to TPE331-10 engines in place of the earlier versions. The modification reduces maintenance costs while increasing horsepower, service ceiling, fuel efficiency and range. These conversions have a higher resale value over the original model. Converting from the standard three blade propellers to a smaller diameter Hartzell four blade propellers results improves climb rate by 200 FPM. The Conquest has been operated by cooperate owners, air charter operators and exported to many Countries which are still in use today.
FLYSIMWARE INFORMATION
Flysimware has designed this specific aircraft since Flysimware's beta captain has flown this aircraft and is very familiar with this specific model. With hundreds of hours and custom coding we have brought you the most realistic Garrett turboprop simulation aircraft on the market. Due to FSX limitations on the turboprop engines we have worked around the coding to produce a linked prop shaft direct to the prop and being the first company to simulate a real world Garrett turboprop system.
FEATURES
SOUNDS
MODEL VARIATION
PAINT THEMES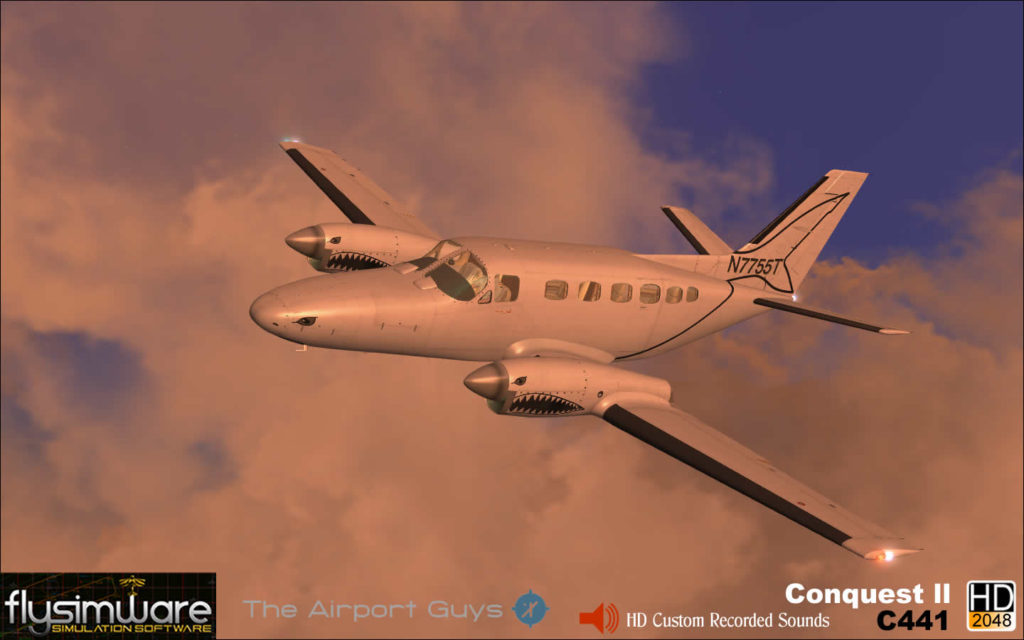 ---
Pilot Manual

DEC 6, 2014
GNS 530 Manual
REQUIRMENTS
MINIMUM SYSTEM REQUIREMENTS
Operating System: Windows 7 and up, older os we can't guarantee compatibility or support 
Processor: 1.5 gigahertz (GHz) 
Memory: 4 GB RAM 
Graphics: 2 GB DirectX 10-compatible video card 
Sound Card: Sound card, speakers, or headset