DESCRIPTION
GENERAL INFORMATION
The C120 was an economy version of the 140 produced at the same time. It had the same engine as the 140, but did not have wing flaps. The cabin "D" side windows and electrical system (radios, lights, battery and starter) were optional. These options are all included in our models.

Common modifications to the C120 and 140 include:
"Metalized" wings, where the fabric is replaced with sheet aluminum, eliminating the need to periodically replace the wing fabric.
The installation of landing gear extenders to reduce the tendency of the aircraft to nose-over on application of heavy braking. These were factory-optional equipment. These flight dynamics are balanced to roll over if you use full brakes and push the yoke forward.

Installation of rear-cabin "D" side windows on 120s that were not originally so equipped; some pilots feel that the 120's visibility to the rear is inadequate without them. No side windows on our models.

Installation of electrical systems on the 120 were not originally equipped, allowing owners to install an electric starter, more sophisticated avionics and/or lights for night flying. Our models include all these upgrades.
FLYSIMWARE INFORMATION
These models are all high quality with every switch and knob that mimics the real world. You can enjoy flying VFR or use the portable GPS for navigation. These models have 100% 3D gauges throughout the Vitual Cockpit giving you fast performance or FPS.. Now you can press ident on your transponder to squawk back to Vatsim's online tower bringing more realism to Microsoft Flight Simulator.
User manual with photo illustration of all switches and gauges included. These models and gauges were tested for unnecessary lag. So expect zero lag in any type of multiplayer session.
FEATURES
SOUNDS
MODEL VARIATION
PAINT THEMES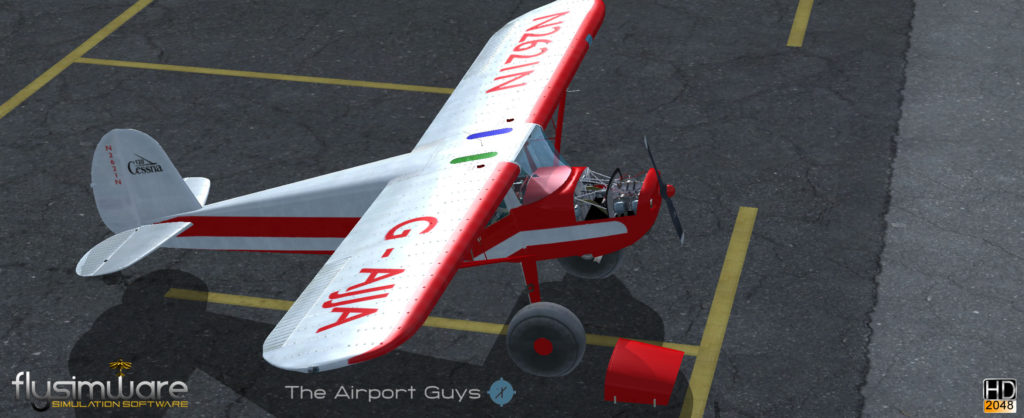 ---
FLYSIMWARE 1947 CESSNA 120 FSX-P3D

MAY 19, 2022
---
Pilot Manual

JUNE 30, 2016
REQUIREMENTS
MINIMUM SYSTEM REQUIREMENTS
Operating System: Windows 7 and up, older os we can't guarantee compatibility or support 
Processor: 1.5 gigahertz (GHz) 
Memory: 4 GB RAM 
Graphics: 2 GB DirectX 10-compatible video card 
Sound Card: Sound card, speakers, or headset