DESCRIPTION
GENERAL INFORMATION
Four place light aircraft with fixed landing gear, powered by a 230 hp (172 kW) Continental O-470-R piston engine, gross weight 2,800 lb (1,270 kg) and certified on 3 August 1966
FLYSIMWARE INFORMATION
These Skylane models are used and have 19,000 flight hours. The 3D Hobb's engine hours gauge will track your flying hours starting at 19,000 hours. Three models to choose from with two paint schemes, removable seats.
These models and gauges were tested for unnecessary lag. So expect zero lag in any type of multiplayer session.
These models are all high quality with every switch and knob that mimics the real world. You can enjoy flying like real pilots from either flying VFR or IFR. Your choice from DME, ADF or even just fly with your portable GPS. Now you can press ident on your transponder to squawk back to Vatsim's online tower! Bringing more realism to Microsoft Flight Simulator.
FEATURES
SOUNDS
MODEL VARIATION
PAINT THEMES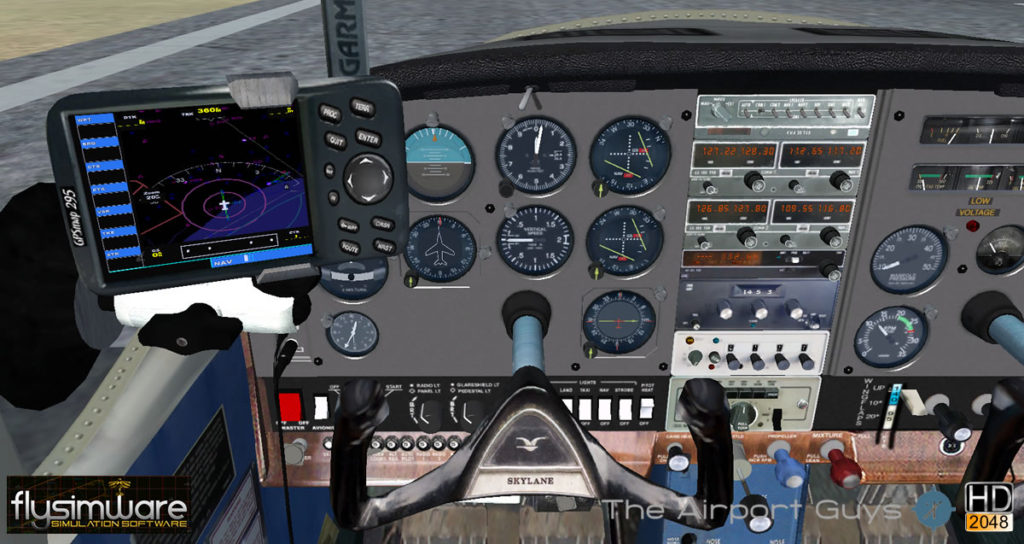 ---
FLYSIMWARE 1966 OLD SCHOOL SKYLANE FSX-P3D

MAY 19, 2022
---
Pilot Manual

JUNE 30, 2016
REQUIREMENTS
MINIMUM SYSTEM REQUIREMENTS
Operating System: Windows 7 and up, older os we can't guarantee compatibility or support 
Processor: 1.5 gigahertz (GHz) 
Memory: 4 GB RAM 
Graphics: 2 GB DirectX 10-compatible video card 
Sound Card: Sound card, speakers, or headset