DESCRIPTION
GENERAL INFORMATION
The C195 is a post-war business aircraft with uses similiar to many light jets today.
It is a 3 passenger, 5 seater aircraft that was perfectly suited for executive transport and has the ability to get in and out of short airstrips. 
Powered by a HUGE 300 horsepower engine, this aircraft soars at cruising speeds of 170 miles per hour and can fly for almost 800 nautical miles. Today, the C195 is an extremely rare, high performance aircraft that allows the pilot to ride in style and get the job done.
FLYSIMWARE INFORMATION
The Flysimware C195 features an accurate and visually pleasing model of the C195. 
Modeled are actual functions of the aircraft including the primer, HSI operation, VATSIM-compatible transponder, and realistic flap operation. This model also includes all 3D guages, custom pilots, ground and servicing visual addons, service mode for swinging engine and hundreds of animations. All of these features come at no cost to flight simulator performance and was thoroughly tested by a real aircraft owner of 20 years.
By purchasing the Flysimware C195 you are diving in to the most authentic post-war executive transport experience with a touch of modern systems. This aircraft will bring you many hours of enjoyment and an appreciation for post-war aircraft.
FEATURES
SOUNDS
MODEL VARIATION
PAINT THEMES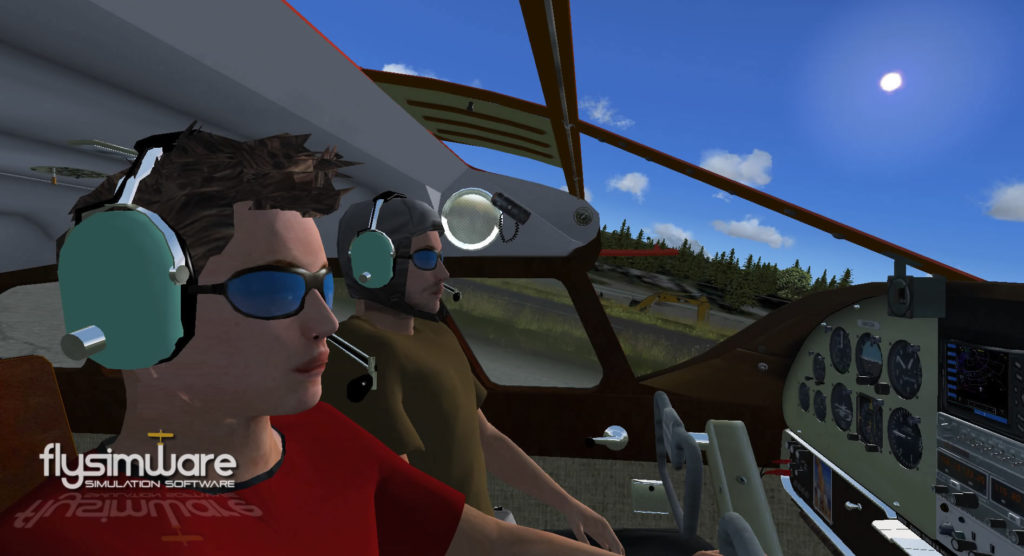 ---
Pilot Manual

JUNE 16, 2015
GNS 530 Manual
REQUIREMENTS
MINIMUM SYSTEM REQUIREMENTS
Operating System: Windows 7 and up, older os we can't guarantee compatibility or support 
Processor: 1.5 gigahertz (GHz) 
Memory: 4 GB RAM 
Graphics: 2 GB DirectX 10-compatible video card 
Sound Card: Sound card, speakers, or headset