DESCRIPTION
GENERAL INFORMATION
The Fairchild PT-26 was an American monoplane primary trainer aircraft that served with the United States Army Air Force, RAF and RCAF during World War II. It was a contemporary of the kaydet biplane trainer and was used by the USAAF during Primary Flying Training and was used to train new pilots before passing them on to the more agile kaydet. The final variant was the PT-26 which used the Ranger L-440-7 engine.
FLYSIMWARE INFORMATION
Our high poly model is a Fairchild PT-26 Cornell which has been recently restored and ready for it's first test flight. We included a Hobbs engine hours gauge that tracks your engine time and this used gauge starts at 19,100 hours. You can teach your friends to fly, take a scenic flight or fly this one of a kind aircraft on an amazing low river run. Minus a few changes the panel is based off the original configuration. We moved the wet compass up to the canopy and moved the RPM gauge to it's old location replacing it's location with a custom dual clock for tracking your flight time. Our custom wobble pump lever allows you to add pressure to the fuel pressure gauge and in return you get real world pressure levels for an accurate start up procedure. The PT-26 has 2 fuel gauges which are located on the top of each wing which includes virtual cockpit views for both fuel gauges and the GTX330 transponder. Enjoy our multiplayer GTX330 wich gives you real world features while communicating with vatsim and other multiplayer sessions. With help from a veteran commercial pilot who restored a real world PT-26, you can expect high accuracy throughout the entire project. Time to make more room in your private hanger for this amazing aircraft which will bring you many years of enjoyment and an appreciation for vintage aircraft.
FEATURES
SOUNDS
MODEL VARIATION
PAINT THEMES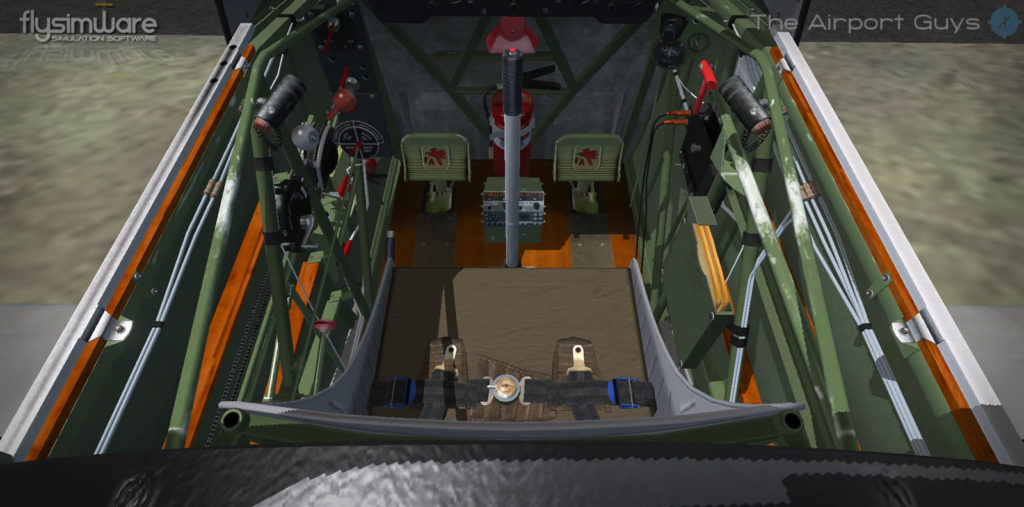 ---
AVAILABLE THROUGH THE STEAM STORE / REQUIRES FSX:STEAM EDITION
---
Pilot Manual

NOV 11, 2015
REQUIREMENTS
MINIMUM SYSTEM REQUIREMENTS
Operating System: Windows 7 and up, older os we can't guarantee compatibility or support 
Processor: 1.5 gigahertz (GHz) 
Memory: 4 GB RAM 
Graphics: 2 GB DirectX 10-compatible video card 
Sound Card: Sound card, speakers, or headset