DESCRIPTION
GENERAL INFORMATION
The Velocity XL RG is an American amateur-built aircraft, produced by velocity, Inc. The XL RG is an enlarged version of the SE canard pusher with retractable landing gear and powered typically by a Continental TSIO-550-C 310 HP with a gross weight of 2,700 pounds. 150 have been completed and flown since 2011.
FLYSIMWARE INFORMATION
Flysimware's model comes with a custom G1000 PFD, MFD and remote system which includes features like engine displays, brightness controls to Gallons used information. We have included a full auto pilot system with VNAV that is close to real world operations making the autopilot system complete with every function available for use. Realistic gear operation, amazing night light effects along with new landing lights and several ways to use night lighting in the cockpit. Although we point our aircraft to a default sound pack these models have a bonus sound module adding virtual cockpit sounds to environment effects. Textures size 2048 for paint themes to HD gauges. These models are designed to mimic real world operations and use real specs for flight dynamics. We have included 2D panels for the G1000 screens, specs, features and a service hanger to repair / refuel change pilot modes or night lighting incase you can't find a light switch.
A new feature is a prop scrape effect and gear up landing ability for emergency's landings. After you destroy your engine from a prop scrape use the repair hanger to install a new engine and prop since this one is now bent. And of course an engine hours gauge to track your flight hours from the day you install this amazing model. Make room in your private hanger since this model will bring you many years of entertainment to some practical real world flight simulation.
FEATURES
SOUNDS
MODEL VARIATION
PAINT THEMES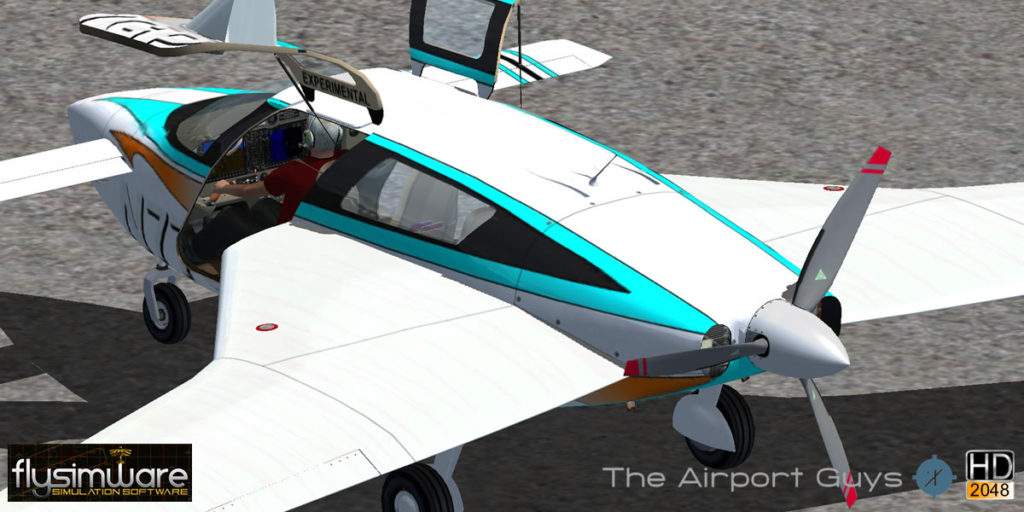 ---
AVAILABLE THROUGH THE STEAM STORE / REQUIRES FSX:STEAM EDITION
---
Pilot Manual Version 2.1

AUG 26, 2015
---
PAINT KIT
ALL UPDATES
REMOVE RUDDER CONTROLLED STEERING
Open the aircraft cfg file with notepad and look for the section called "contact points". The first line of code look for 45 and change it to 180.
ADD RUDDER CONTROLLED STEERING
If you do not own rudder pedals with toe brakes then locate and open the aircraft.cfg file with notepad and look for the section called "contact points". Then locate the line entry point.0 look for 18 and change it to 45. This will be the 8th position from the left.
REQUIREMENTS
MINIMUM SYSTEM REQUIREMENTS
Operating System: Windows 7 and up, older os we can't guarantee compatibility or support 
Processor: 1.5 gigahertz (GHz) 
Memory: 4 GB RAM 
Graphics: 2 GB DirectX 10-compatible video card 
Sound Card: Sound card, speakers, or headset